Bekina Boots literally saved my life!
6 October 2020 - 1 min. reading time

TE
STIMONIAL OF FRANK, AN IRISH FAR
MER
Dear boot maker, I just want to say thank you to the makers of the Bekina StepliteX SolidGrip boot. It literally saved my life! I was out farming on December 2nd at 11:00 at night when a bucket from the front loader of thetractor came down on my leg. I reached for my mobile phone and it was not on me. Thanks to the steel toecap on my Bekina boot, it held the bucket up enough for me to pull out my foot. I made it back into the house when I collapsed. My leg was badly broken but thanks to the steel toe cap, I was able to get my foot out.
Otherwise I would have been trapped under the loader and would not have been found until the next morning. On a night where it was -5°C outside, I definitely would not have survived. The bucket must have weighed just under 1 ton so the steel toe cap withstood a lot of pressure. I am very thankful to be recovering from a broken leg at the moment and to be here. Many thanks and best of luck. Frank!
SAFETY ON THE FARM
Farmers are often urged to take care of the countryside and take care to meet a myriad of regulations. But they really should be urged to take more care of themselves starting at the bottom with a pair of agriculture wellies for their hard working feet!
All our boots are made from NEOTANE, a high quality polyurethane. As a result our boots are light and strong, have a high thermal insulation value and last a long time.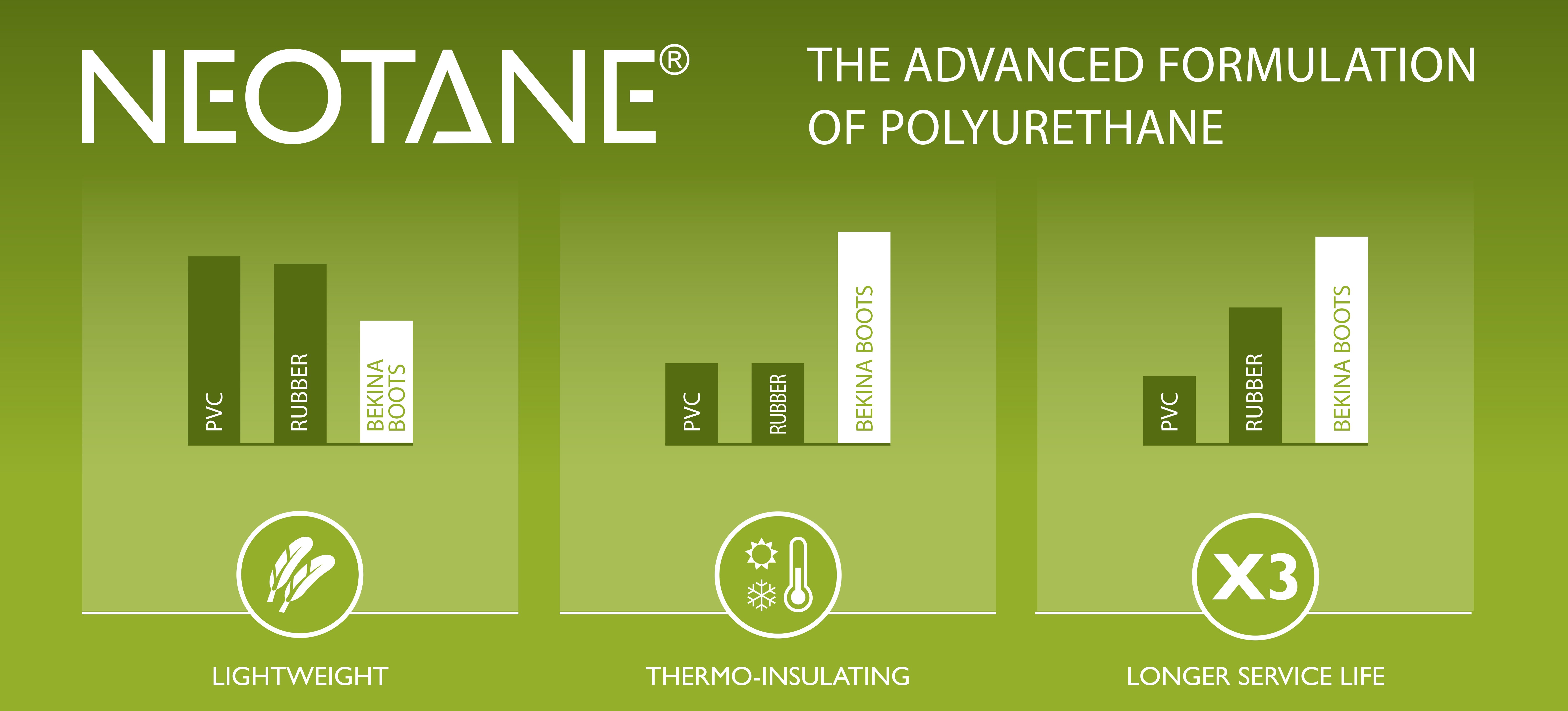 STEPLITE X SOLIDGRIP
offers the wider fitting many farmers require for extra comfort. Additionaly, the lightness of the wellies thanks to the use of the Neotane material is a huge bonus for farmers on their feet for incredibly long days at busy times. No more heavy or tired legs after a hard day's work!
This remarkable material also ensures that StepliteX SolidGrip boots offer insulation down to -30°C. So say goodbye to cold toes!
And last but not least the safety toe cap offers optimal protection for any job in and around the farm.
Farmers Weekly, a leading British agriculture mag
azine, has elected StepliteX SolidGrip as the best work wellies. "StepliteX S
olidGrip work wellies have a cracking value compared
with the rest". Read the full article here on Farm Welly Boot Test.