Bekina awarded EcoVadis 2022 Gold sustainability rating
6 February 2023 - 2 min. reading time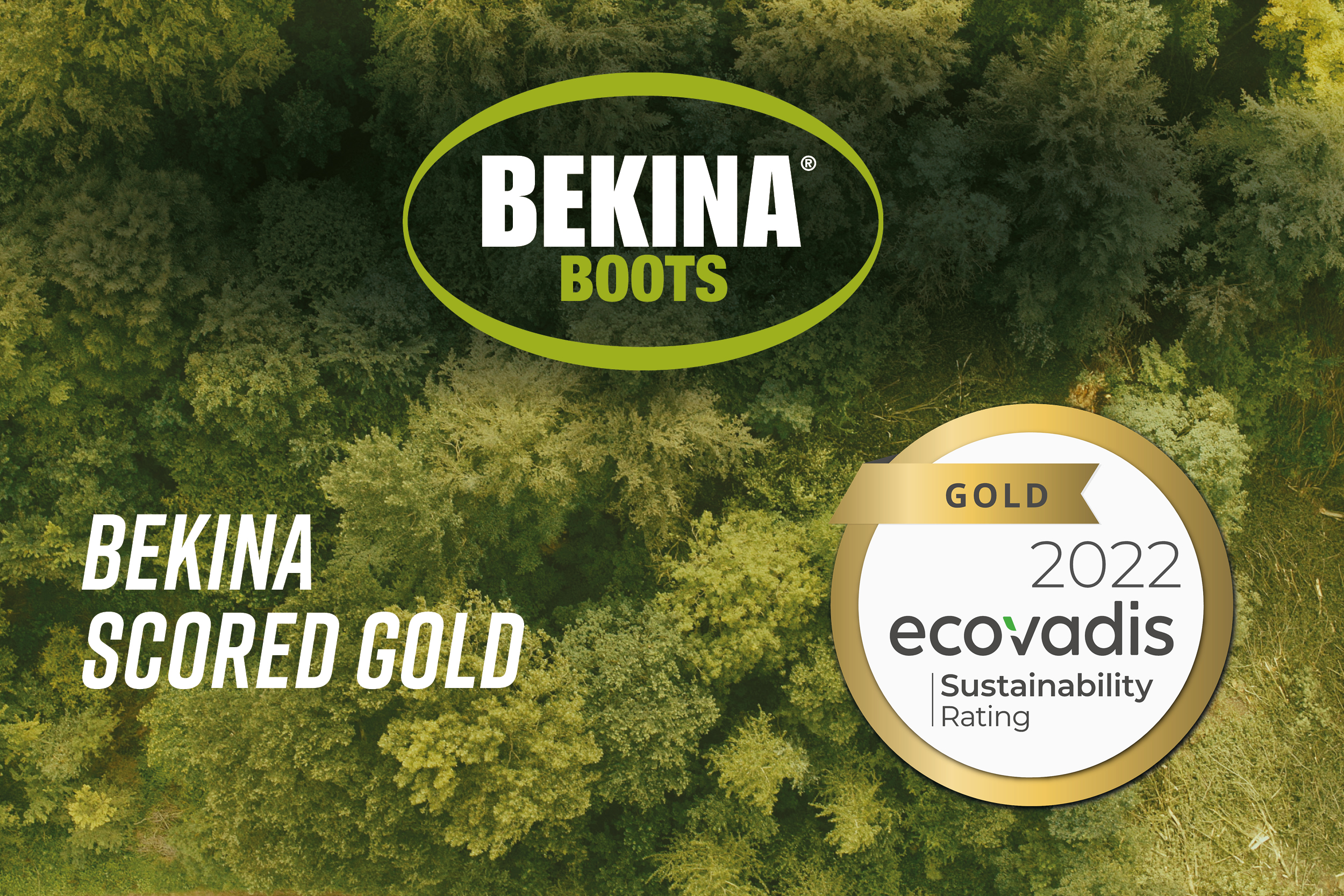 Sustainability is key to Bekina's long-term strategy, therefore EcoVadis is the perfect reward for Bekina to evaluate ourselves at the level of social, environmental and economic performance. We are very proud to announce that last year, we have been awarded a Golden EcoVadis Medal at the first participation. This Ecovadis reward is a great recognition, but only the beginning of an exciting journey.
EcoVadis is an independent platform, which allows companies to assess their CSR (Corporate Social Responsibility) performance and share this with stakeholders within global supply chains. It evaluates more than 90,000 organizations in over 160 countries and in over 200 industries every year.

Based on 21 criteria, the rating assesses a company's performance in four categories: Environment, Labor and Human Rights, Ethics and Sustainable Procurement. Backed by a powerful technology platform and its actionable scorecards, EcoVadis provides benchmarks, insights and a guided improvement journey. This is exactly why Bekina stepped in this program in order to further improve by learning from peers and strengthen our brand by being able to trade with high performing partners to develop new sustainable products and opportunities.

As a global player in polymers, we have a big responsibility towards the people and our planet. We operate in a challenging segment that gives us the opportunity to make a big difference. Over the years, we have developed a profound sustainability reflex in how we deal with raw materials and energy consumption in our processes. Always with respect for our human capital and the environment, Bekina wants to grow and prosper by focusing on a progressive, sustainable policy in all facets of the company. In doing so, it strives for a healthy balance between social, ecological and economic objectives. By making sustainable choices, Bekina ensures that its craftsmanship serves the world of tomorrow.
With our craftsmanship, we want to create added value from generation to generation. With every decision, we consider whether it is also the right one in the long term, because our investments of today feed the future of the next generation. That is why we resolutely opt for sustainable solutions.
In recent years we have made great strides. We have ongoing initiatives in each of the 4 themes. We briefly explain some of our actions:
Biodiversity monitoring around the company building. Flower meadows and new spaces for plants allow us to keep the work spaces cooler and allow rainwater to infiltrate into the ground. Moreover, it also creates a pleasant working environment for the employees.

Bekina engages in various charities. Bekina donates boots in case of natural disasters and floods, conflict areas and students at universities

At Bekina, we have a zero waste policy when it comes to energy. We convert energy released from processes into heating. Insulated hot water tanks store excess energy for later use. Each machine and zone is carefully monitored for optimal energy consumption. We installed additional solar panels and white roof insulation to keep heat out.
Interested in our actions towards a sustainable future, have a look to our Sustainability Report: https://www.bekina-boots.com/sustainability